Thank you to our video star clients for being such incredible sports, and to all our valued customers for sharing their experiences with us – we would not be Outbox without you. Please scroll down for Mailchimp examples and testimonials.
"Lindsey was the answer to our Mailchimp questions! She was extremely time efficient and knowledgeable about Mailchimp sending us in the direction of a newsletter with a fresh, new look and feel. Her advice was invaluable!"
Brooke Hurndell
Communications Manager, New Zealand Rugby League
"I have used Lindsey to create my MailChimp templates for several clients and have always found her to be knowledgeable, prompt and good value. Don't bother even trying to do it yourself, just get Lindsey to do it for you."
Linda Coles
Blue Banana, Linkedin Influencer and Author
"Lindsey makes my life so much easier. With the prompt, efficient and professional service provided, our marketing needs are cared for at the highest level. The proof of the presentation can be seen from the click rate for our monthly newsletter sitting more than 40% higher than the industry standard. As we don' t advertise, it is critical that our marketing is on point and I genuinely feel we have that with Lindsey."
Joel Oliver
Managing Director, SuperCity Mortgages and Insurance
"Lindsey at Outbox is amazing! She is always available to help – from the designing of our website to our Mailchimp template and all the hand-holding along the way. Our website is more user-friendly and has helped increase interaction from patients. Mailchimp has made it so much easier to stay in touch with our patients keep them up to date with what we are doing and any offers we have. Thanks for all the advice, Lindsey!"
Karyn Austin
Practice Manager at Dental Studio 114
"Lindsey Carroll, Director of Outbox Ltd, has been proficient and efficient and is extremely knowledgeable when it comes to my Mailchimp service. Her support has made sending emails easier and enhanced my professional signature and footprint which has increased interaction from my subscribers. I am looking forward to utilising her talents and expertise in a marketing and fundraising campaign for a charitable trust I am chairperson of in the near future."
Dee Petit
Sassy Red Ltd
"I would highly recommend Lindsey for her professional, capable and friendly service. As well as setting up our LinkedIn Business page Lindsey has created a newsletter template which she updates quickly and efficiently each month. Lindsey manages to do this in a quarter of the time of what it would take me to do leaving me free to concentrate on running my business. Lindsey is a pleasure to work with, quickly understands our business needs and I recommend her services without hesitation."
Vicky Woolford
Company Director at Savar
"I regularly refer Lindsey to my clients and she is a fantastic resource for small to medium businesses. She has amazing knowledge and experience and listens to what the client needs, in order to create them a great on-line marketing tool in Mailchimp. She has a great way of getting the brand and message across and all my clients have had a great experience working with Lindsey. Thanks so much!"
Fiona Clark
Director, Business Breakthrough Solutions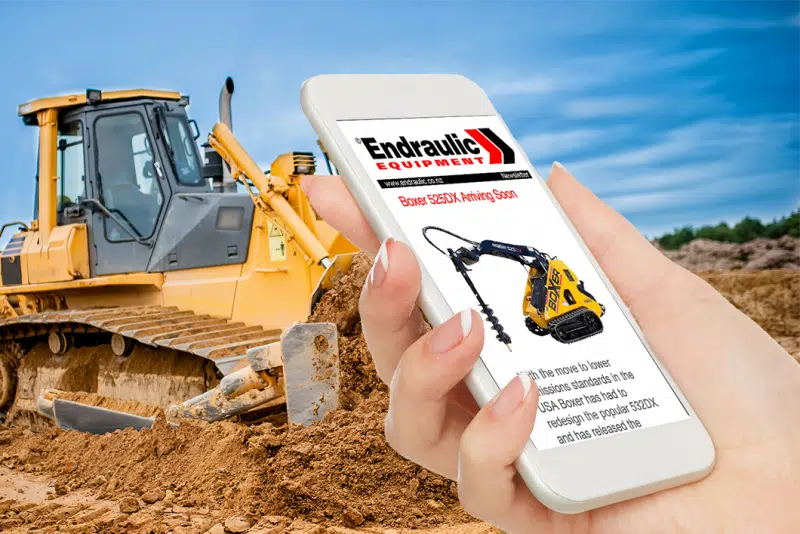 "'Ridiculously efficient' is the phrase that comes to mind when I think about Lindsey. Lindsey came to the rescue in expertly helping myself and Swimming New Zealand with our Mailchimp issues. Readership was at an all time low, and being new to the role, I had no idea how to operate Mailchimp. *Cue dramatic boxing entrance music* Lindsey came in for the morning and taught myself and couple of other staff some simple tips and tricks on how to use Mailchimp effectively. She also applied a touch of 'Lindsey Magic' to our templates and now our readership is now at an all time high and the number of 'unsubscribe' emails I receive has dramatically dropped. Any business would be lucky to have the services of Lindsey's vast experience and knowledge. Lindsey earns my highest recommendation."
Johnson Raela
Swimming New Zealand Media, Communications and Digital Lead.
"I had fallen into the trap of not sending out newsletters for quite a while… because it was in the too-hard basket.
What I like about having someone else send out a newsletter is I am forced to put together material every month. It's like having a personal trainer; you know they are waiting for you, so you have to turn up. Also, I can spend the time writing about my industry and helping people get more informed so they can make sensible financial decisions… Lindsey organises the newsletter and lays it out beautifully; clients have commented on this; all I have to do is provide the content.
I have noticed the newsletter receives a higher open rate than the industry standard so between us we are doing something right…"
David Paulin
David Paulin Mortgages
"Lindsey was amazing at organising with my database and newsletter. It was all as clear as mud to me and thankfully she managed the whole process for me with super efficient speed and ease. Always available and very patient! I could not recommend her more and is definitely a worth while investment to any business owner. Experience counts!"
Jo Glancy
Real Estate Marketer on the Shore, Harcourts & Co.
"Outbox make it easy to send email updates to clients. They are great to deal with, have a prompt turn around. The process is fast, they deal with our designer, and we get a proof to check, any changes are made quickly, and it's done. Mailchimp is easy to use, and we can see what customers responded to, making the targeting of follow up calls easy. I would highly recommend Outbox to others, thanks for your great service."
Blair Sargison
Director, Endraulic Ltd
"I first engaged Lindsey to update the look, feel and function of my two websites and transfer my client list to Mailchimp. She also set up templates and auto-responders for me. Now that both the new websites have been in use for a few months I have had numerous questions and tweaks to how everything runs.
Her turn-around times are outstanding and her patience with clients amazing. She has taught me a lot as I have refined my thinking and my clients have got used to new systems.
I rate Lindsey so very highly for not just her design work but also for her ongoing support service.
She is an absolute treasure."
Rosemary Killip
Building Networks / Rosemary Killip Ltd
"I've worked with Lindsey for a few years now. Lindsey has built two websites for me and two Mailchimp accounts. On top of that she has created a number of social media ads and quite a few admin tasks have been off loaded to her. It's great to have a virtual assistant when you need one, especially when admin is not a forté. I recommend Lindsey from Outbox to anyone looking for help in their business."
Richard Ellis
The PT Mentor / Fit4Life
"Lindsey from Outbox Ltd has made sending eNewsletters so easy for me as it's something I always found too hard and tended to avoid. Once she set up the format it was easy for me to send her the new text and she'd have my newsletter out to my clients the same day. She is great to deal with and nothing is ever too much trouble. I found her very efficient and always receive prompt service. She has also created my website … I can highly recommend Lindsey. "
Julliette Henderson
Director, Your Property Manager.
"Running a busy Chartered Accountancy practice as a sole director does not give you much time to keep in touch with clients and your referral base. My decision to start writing e-newsletters was one of the best decisions I have made. Lindsey from Outbox took my raw material and turned it into a professional, eye catching newsletter. She added her artistic touch and ensured all the links worked, sending it out in a timely manner. I have downsized but still use Lindsey and Mailchimp to keep in touch."
Carolyn Skilling CA
Armstrong Financial Consultancy Ltd
(formerly Carolyn Skilling Limited)
"When I started doing newsletter, we had a small database that has quadrupled in size since we started. That newsletter will go out and drive businesses back through our website; every couple of months, we put new promotions on our website. It picks up on our magazine and all aspects of the business that we do which drives people to give us a call, get a quote or get in touch with us, which is why we do it. …Never goes past a newsletter going out that we don't get positive feedback and a good few orders from them."
Kim Taylor
Director, Pages Design and Print
"Over the past year I have been looking for an expert to help me set up my Mailchimp account so that it would work the way I wanted it to. After a couple of false starts, I finally found an "expert" worthy of the name – Lindsey Carroll. Lindsey responded to my Friday evening email asking for help by firstly checking if it was an emergency that needed immediate attention. (It wasn't, but I appreciated her asking.) By Monday afternoon, everything was sorted. Lindsey's level of expertise is such that she was able to figure out the exact way that my account had been set up incorrectly. Everyone else said, "I can't figure out what's going on here." Lindsey said, "I see what they've done, I'll change that for you." Lindsey was prompt, professional, and most of all, an expert in what she does. "
Sarah McMurray
Money Coach, Relating to Money
"I've been working with Lindsey Carroll for about 5 years now. She has been instrumental in getting my Newsletters out on time with all the appropriate images and links, paying attention to every detail.  She's also been extremely helpful in sending my Email blasts – sometimes on the spur of the moment – to my friends in the publishing world making sure every notification is done in a timely manner. Lindsey is reliable, dependable and determined to get the work done exactly to your specifications. She's easy to work with and always available to help, especially when time is short and I find myself just too busy to handle everything myself. Thanks Lindsey!"
Susan Wilking Horan
3-Time cancer survivor – Wellness advocate – Cancer Coach – Best selling Author. (USA)
"Lindsey is in charge of ensuring my newsletters go out looking professional and arrive at the correct email addresses of my recipients. She does this with such ease and efficiency, which makes the task for me so much more enjoyable and stress free. I can really recommend her to you all for all social media and Mailchimp work, she is lovely to work with, great sense of humour and has a huge knowledge base. Thanks heaps Lindsey."
Virginia Stallard
Vision Accounting Solutions Ltd – Giving you Clarity
"I needed to set up a Mailchimp account for my newsletter. There are many Mailchimp 'experts' worldwide listed but I was fortunate to have found Lindsey. From the start she was most professional and completed the project on time and budget. The results are simply excellent.
I would most certainly recommend Lindsey to anyone who needs expert help with their Mailchimp newsletters or social media."
Nigel Hayes
Side Street Studio (Canada)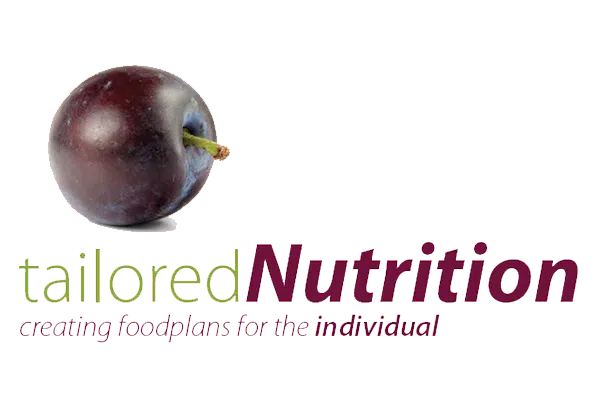 "Lindsey has worked for me on a wide variety of tasks including website changes, the creation of an online template, mailing lists and signature creation.
Lindsey is fantastic to work with and is fast, knowledgeable and extremely competent. I thoroughly recommend Lindsey's services and I am glad I have found her!"
Debbie Mason
Director, Tailored Nutrition
"Lindsey has been amazing to work with. What starts out to be some scrap bits of text and random images she magically turns into an amazing newsletter that my clients really love receiving. Its well laid out and eye catching, I know I would be completely lost in Mailchimp without her help. Thanks for your assistance Lindsey!"
Nicole Skewes
Director, Lifestyle Cover
Download your FREE guide
How to build a mailing list – the right way
Our community help extends nationwide. We are passionate about keeping New Zealand a beautiful country to live in and for visitors to enjoy.
For every WordPress website or Mailchimp template we create, Outbox will plant a tree on your behalf by donating to Trees for Survival. As your business grows with a new website or e-template so will your tree.
We'd like to help ensure the next generation learn how to preserve our trees and outdoors for their lifetime and future generations.